Bahar continues to set new standards for excellence; wins 'Top Omani Brand' award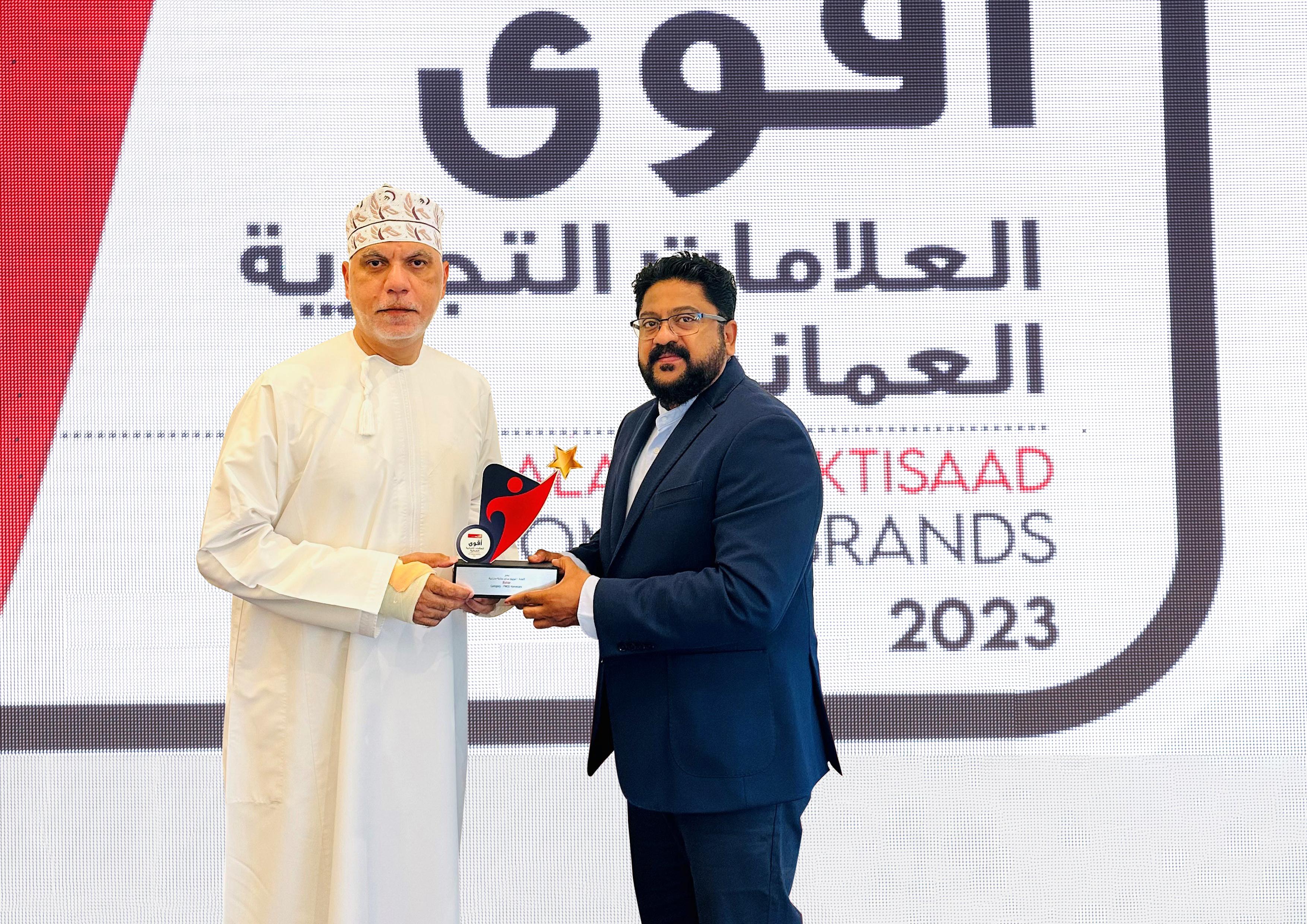 April 05, 2023
A flagship brand of National Detergent Company (NDC), Bahar has been a popular household name in the local market. Attesting to its popularity, the brand was recognised with the prestigious Alam Al Iktisaad 'Top Omani Brand' award in the category of 'FMCG Homecare' in a ceremony held in Al Bustan, a Ritz-Carlton Hotel, on March 15, 2023. The high-profile event was conducted under the auspices of HH Sayyid Muhammad Salim Al Said and was hosted by HE Shaikh Salim bin Mustahail Al Mashani. The event witnessed the presence of more than 100 key officials, delegates, and market experts from a cross-section of industries.
The winners were declared after a detailed survey with stringent parameters conducted by Alam Al-Iktisaad in partnership with Arabian Research Bureau. Dedicated to acknowledging, applauding, and encouraging the concerted efforts of organisations that demonstrate the highest brand recall value in the local market while establishing their position as the trusted choice amongst consumers, these awards are one of the most coveted in the industry.
Commenting on the Bahar's latest achievement, Murali Sundar, CEO said, "With this award, Bahar has once again reaffirmed its strong foothold in the Omani market. This recognition also further cements our unfaltering commitment to quality and our keen focus on the evolving needs of our prized consumers. Apart from leveraging our inherent product knowledge to deliver the promise of hygienic cleaning, Bahar has also been mindful of the environment, taking quantifiable efforts to develop products that are sustainable. Our ongoing community engagement campaigns have also played an instrumental role in helping us strengthen our bond with our customers and better understand what matters most to them. To be able to earn the trust of individuals is the biggest reward for any brand, and Bahar would like to extend its heartfelt gratitude to all its customers for their unending loyalty."
Bahar has an extensive range of detergents, dishwashing liquids, disinfectants, antiseptics, fabric softeners, and other multipurpose cleaning agents. The brand focuses on continuing to remain relevant and affordable while catering to the various cleaning preferences of its diverse base of customers. Taking a holistic approach, Bahar has been taking consistent endeavours to enhance the entire customer experience through high-quality products, ease of availability, and various packaging options.
Its parent company, NDC is the first ISO-certified soap and detergent company in the region. Apart from Oman, the company also has a strong market share in other GCC countries like UAE, Saudi Arabia, Bahrain, and Qatar. With over four decades of experience in the industry, NDC and Bahar have received innumerable awards that pay tribute to their unique stance on maintaining excellence.