National Detergent Company launches Farah hand sanitizer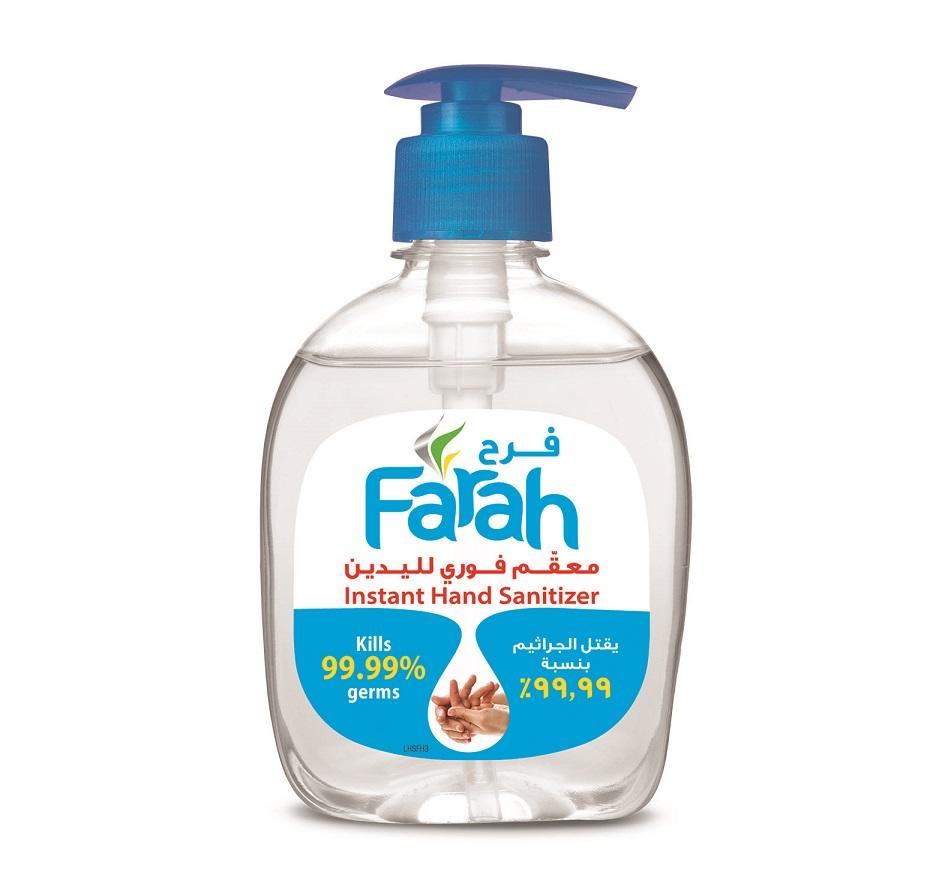 April 17, 2020
MUSCAT: As part of a strategy to strengthen its hygiene products portfolio to combat the Covid-19 pandemic, National Detergent Company (NDC), maker of the best detergent brand Bahar, has launched FARAH hand sanitizer.
The newly launched hand sanitizer – Farah – contains 70% ethyl alcohol and can kill 99.99% of harmful germs. The hand sanitizer has been formulated for both consumers and health workers. NDC, the makers of Bahar, the most trusted brand in Oman, have the capability to make two million bottles of hand sanitizers a month.
Considering the fact that most people don't have access to good quality hand sanitizers during this critical period, NDC decided to launch and make the best quality Farah hand sanitizer accessible to citizens and residents of Oman at an affordable price.
Anish Kumar, Head of Marketing at NDC, said, "Farah hand sanitizer ensures effective hand sanitization by way of quick and persistent action. As a company in the cleaning & hygiene industry with a focus on wellness, we had the capability to quickly formulate and produce hand sanitizers. Everyone is looking for hand sanitizers and we thought it is our responsibility to make it available in the market. Farah Hand Sanitizers adheres to the local and global health standards. We would like to take this opportunity to urge customers to buy this hygiene product from trusted manufacturers such as NDC."
"World Health Organization and other medical experts around the world have recommended using alcohol-based hand sanitizers to be effective against the coronavirus. Farah hand sanitizer, a product made according to highest quality standards, ensures well above 70% of ethyl alcohol (standard requirement is 60% ethyl alcohol). As we use superior quality of ethyl alcohol it makes the product very safe. The moisturising effect in the formulation makes sure that hands don't turn dry after use."
Farah hand sanitizer is available in 270ml pack in local stores including Lulu Hypermarket, Carrefour, TSC and pharmacies like Muscat Pharmacy. NDC has also supplied the product to corporate clients like Bank Muscat, Kalhat Cleaning among others. Farah Hand sanitizer is also available in 5 Ltr and 20 Ltr packing for the industrial and institutional segment.
NDC has also received confirmed order from Ministry of Health in Oman to supply them "Farah" Ethanol.
NDC's other wellness and hygiene products in the laundry, personal and home care segments include – Bahar detergent, Bahar Antiseptic, Bahar Clean, D'zire antibacterial soap, Farah anti-bacterial hand wash liquid,
Cleanliness and hygiene have always been top priority for NDC. As part of its efforts to promote good health in the Sultanate, the company has been organizing 'Clean Oman' campaign for Omani school students across Sultanate. NDC also has a "Bitter About Litter" campaign running and are continuously engaged In keeping the environment clean.