National Detergent Company receives 'Saudi Quality Mark' certification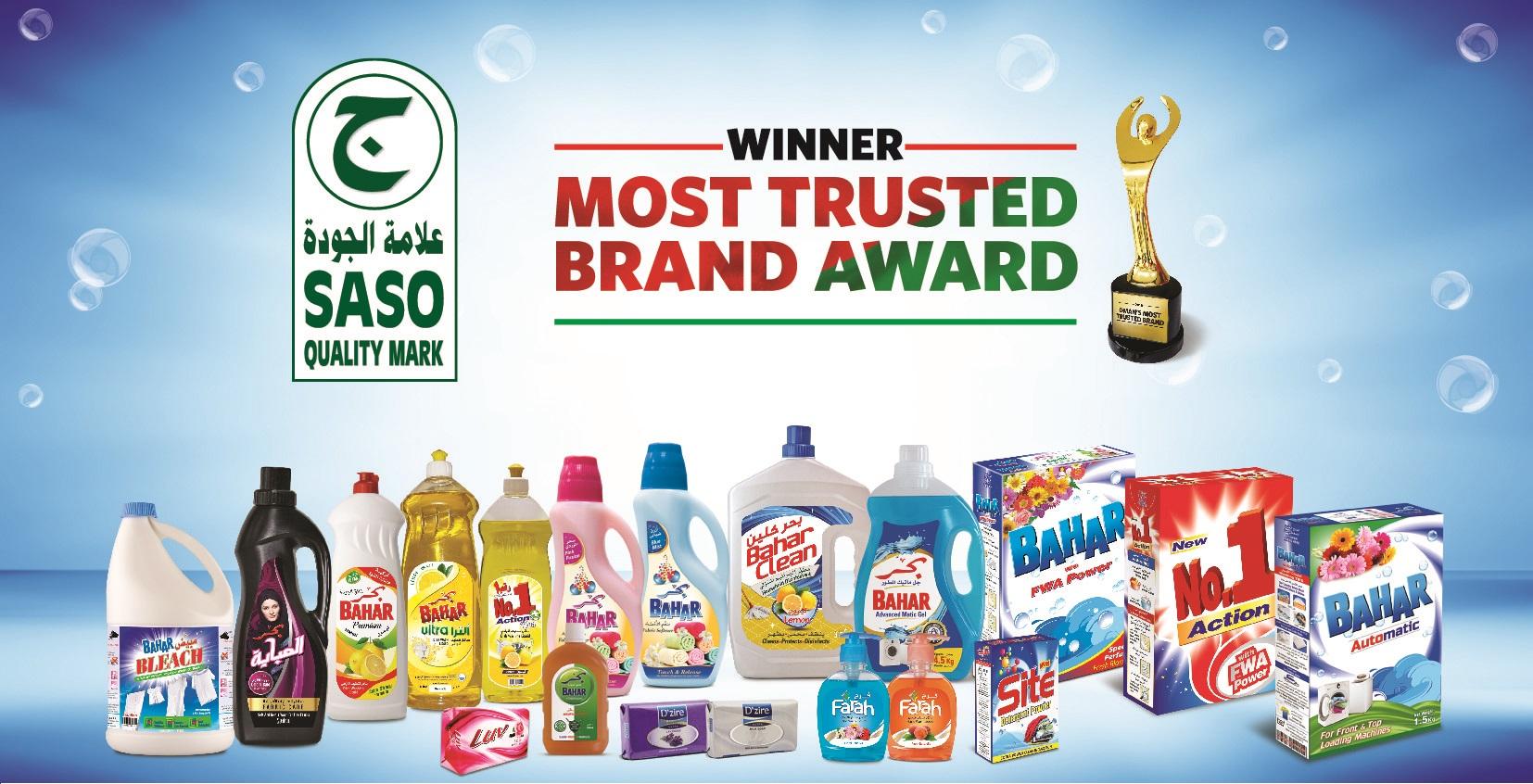 December 29, 2019
MUSCAT: National Detergent Company (NDC), one of Oman's leading FMCG companies, has been accredited with the prestigious Saudi Standards, Metrology and Quality Organisation (SASO) certification. NDC received 'The Saudi Quality Mark' certification after meeting the required technical standards set by SASO.
The certification will not only allow NDC to export its certified products including Bahar, Oman's Most Trusted brand to Saudi Arabia flawlessly but also gives credibility to its quality management system as the quality mark is conferred after a stringent assessment process involving independent third-party accreditation body.
Bill Hunt, CEO of NDC said: "We are extremely happy to receive the quality mark certification from SASO, which is one of the entities of excellence in areas of standardisation and quality in the region. The certification is a recognition of outstanding standards that we adopt and reflect the confidence of SASO with NDC."
"The Saudi Quality Mark' certification is a clear recognition of our product quality and standards. It will further reinforce the confidence our customers in the Kingdom have in our products," he added.
SASO, a technical government body in the Kingdom of Saudi Arabia, governs the organisational and executive tasks related to standards, metrology and quality, including laying down and accrediting Saudi standards of goods, products and services, measurement and calibration bodies, and procedures of conformity evaluation and certification.
SASO is also responsible for accrediting laboratories and certification bodies for quality systems and setting methods of sampling, testing, technical inspection as well as setting quality systems. Moreover, it is entrusted for assigning principles and conditions for technical implementation, classifications and engineering drawings as well as setting terms, definitions, symbols and other tasks issued by SASO's board of directors in the fields of standards, metrology, calibration and quality.
It is also noteworthy to mention that NDC was the first detergent manufacturer in the region to be ISO certified. The company's products also approved by ESMA (Emirates Authority For Standardization and Metrology) and can be freely exported to UAE as well.
As part of its commitment to consistently deliver high quality products, NDC's finished goods are available for dispatch only after inspection, testing and classification. The company operates a well-equipped laboratory and inspection facilities where procedures are carried out based on international standards.
Quality offerings from NDC include Bahar detergent powders and liquid detergents which are specially formulated for Arabian water conditions, Bahar Ultra Dish washing liquid, Bahar Fabric Softener, Bahar Abaya, Bahar Clean disinfectant, Bahar Antiseptic, No.1 detergent powder, No.1 action plus dish washing liquid, No.1 Abaya, No.1 disinfectant, Dzire Ultra-premium soaps and Luv luxury soap.